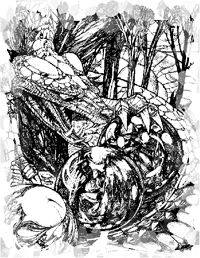 About Riff Mania Records

Riff Mania Records is a small indie record label that provides a one stop solution for musical artists. Whether you are just looking for a label, recording studio, music video company, website design, band promotion or management we can handle it. The decision is totally up to you.

Our main company is Vortexual Dreams Production that has been in existence for over 15 years offering services for a variety of service areas. Initially started as a website company and then later a full service production company, the owner Leith Taylor has been involved in the music scene for over 30 years either playing, listening or recording music.

As a result, the ability to create a band presence using the parent company allows Riff Mania Records to offer a one stop solution for all you band needs.

We are located in the Central Florida area in Ocala and are only 45 minutes from other cities such as Orlando, Gainesville, Daytona Beach and Jacksonville. We are also about an hour and a half from Tampa. All these cities are a major hub for up and coming music and we strive to make connections with local clubs to help promote your band's image.

So if you have been looking for a place that can handle it all, then look no further. Riff Mania Records and Vortexual Dreams Production can help your band possibly become the next Korn, Lamb of God, Cradle of Filth or another well known mainstream band.